Is It Okay to Lay Turf in the Summer?
There are many functional and cosmetic benefits of choosing to landscape your outdoor areas with artificial turf. Artificial turf prevents soil erosion, limits the likelihood of pests, and requires virtually no maintenance. It's also one of the most environmentally friendly and sustainable choices for lawn creation and care available. With no need for watering, it offers the perfect set-it-and-forget-it solution for Texas property owners who want consistently gorgeous landscapes that are just as enjoyable to use as they are good to look at. But when is the best time to have your turf installed? Is summer the right season? The short answer is that as long as the underlying soil can be properly prepared, there's never a bad time to lay turf.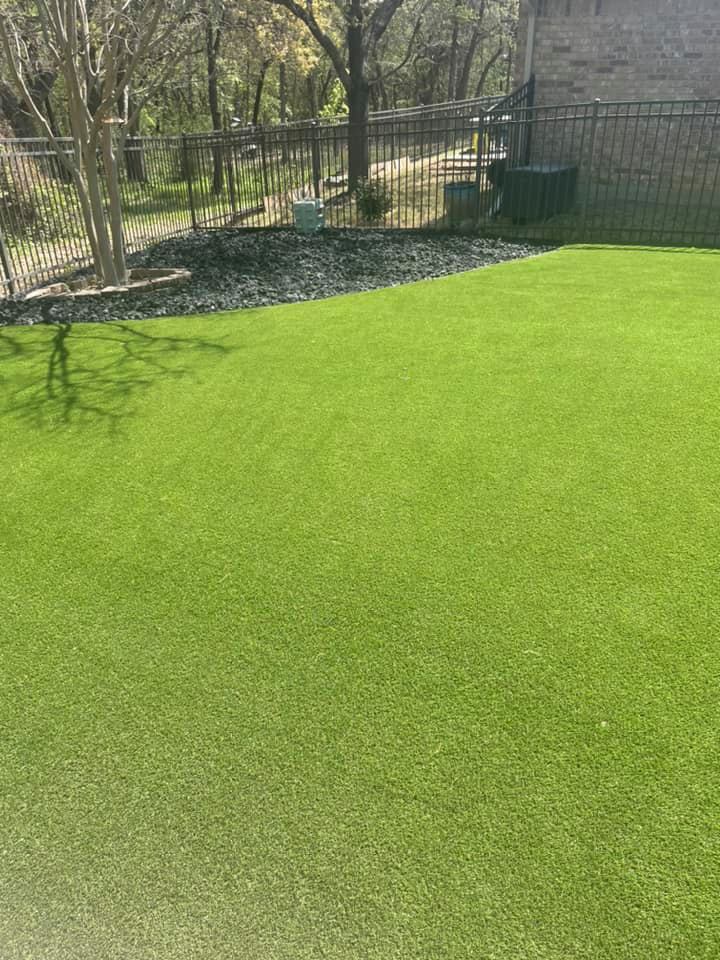 Why Summer May Be the Best Time to Lay Artificial Turf
With no watering, cutting, or mowing, synthetic turf has few drawbacks, especially when property owners take the time to carefully consider their options in these products, and when they're diligent about choosing high-quality turf designs. One common concern, however, is whether or not turf will become hot to the touch. With low-quality, low-grade turf, overheating can result in surfaces that can't be comfortably traversed barefoot. If you're installing turf as a way to create an area for outdoor frolicking and play, summertime will give you the best opportunity to find heat-resistant products that work well in every season. High-quality turf can remain just as cool and inviting as natural grass even on the very hottest days of the year, particularly when supported by an equally high-quality infill.
Choosing the Right Infill for Year-Round Comfort
When outdoor turf is used, infill provides a cushioning underlayment. In fact, infill performs a variety of functions including creating a soft, shock-absorbing surface, ventilating the turf, ensuring balance and evenness, and more. Among some of the more common options for infill are durafill sand, silica rubber, and crumb rubber. Crumb rubber has the highest level of heat absorption. It can also take quite a bit longer than other options to lose the heat that it's absorbed. Conversely, sand doesn't absorb or retain much heat at all. It's also comfortable, durable, and affordable.  During the warmer months of year, people are more likely to make the considerations that are necessary for ensuring year-round usability, safety and comfort. Moreover, when you work with a top-rated turf installer like All American Turf Solutions, these considerations are guaranteed to be made for you.
There's never a bad time to install synthetic turf.  Choosing to put turf in during the summer months will allow you to cut your water bill significantly by eliminating the need for traditional lawn care.  In summer, you can also look for products that will provide the same level of comfort on extremely hot days that they would on far more temperate ones. Call All American Turf Solutions today to find out about our options in playground and pet turf, athletic turf, or golf and putting greens.