Putting Green in My Backyard: How Much Space Do I Need?
If you're a golfer, you might be interested in having a putting green in your backyard. Luckily, you can add a putting green to your backyard for your short game, even on a budget. Putting green will enhance the value of your property while refining the aesthetic appeal. But, how small or big is your backyard to accommodate a putting green? Before you decide to install a putting surface, it's essential to consider the size of your backyard. We tell you how much space you need to install putting green in your backyard?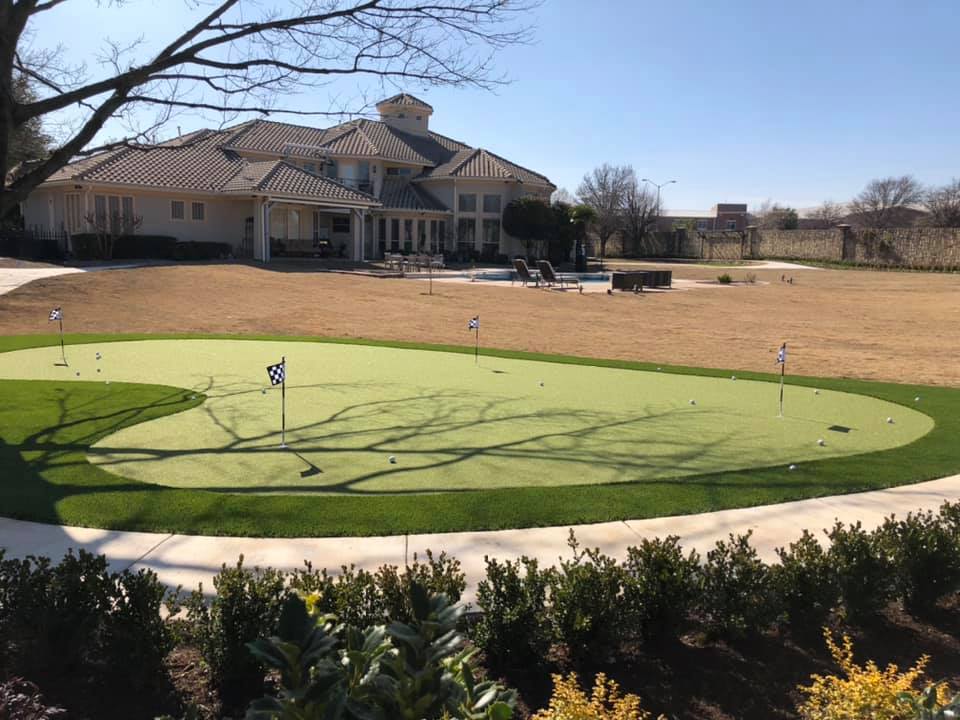 What's a Suitable Size of a Backyard Putting Green?
An average golf course green can measure anywhere between 3000 sq feet to 12000 sq feet. However, many backyards measure approximately 500-1000 sq feet, big enough to take various shots but not too big for a putting green golf course.
But a tight space should not deter you from installing a putting green. Even if your backyard has tight turns and curves, they will help improve your game and entertain your guests.
Ideally, a putting green can be any square footage depending on the size of your backyard. However, having enough backyard space to build an exciting and challenging green can make a real difference. You want a spot that's easily accessible, perhaps close to your house, to maximize use and ease maintenance.
Installing Your Putting Green
If you're looking to install a putting green in your backyard, you need to decide between natural grass and synthetic turf. Although natural grass is less expensive, it's not the best for a backyard golf course. Synthetic turf is durable and doesn't require daily maintenance.
While you can install synthetic turf putting green in your backyard by yourself, hiring an expert to help with the installation can make a real difference.
Whether you need a putting green in your backyard to improve your golf sport or entertain your guests, we will design and install it for you. Contact us to get a quote.