Installing an Artificial Grass Putting Green
Many golfers fantasize about having an artificial grass putting green in their backyard, and the advantages and affordability may be more than thought, especially when compared to the maintenance costs associated with a traditional grass putting green. The following are the primary reasons you should install this amazing product in your backyard: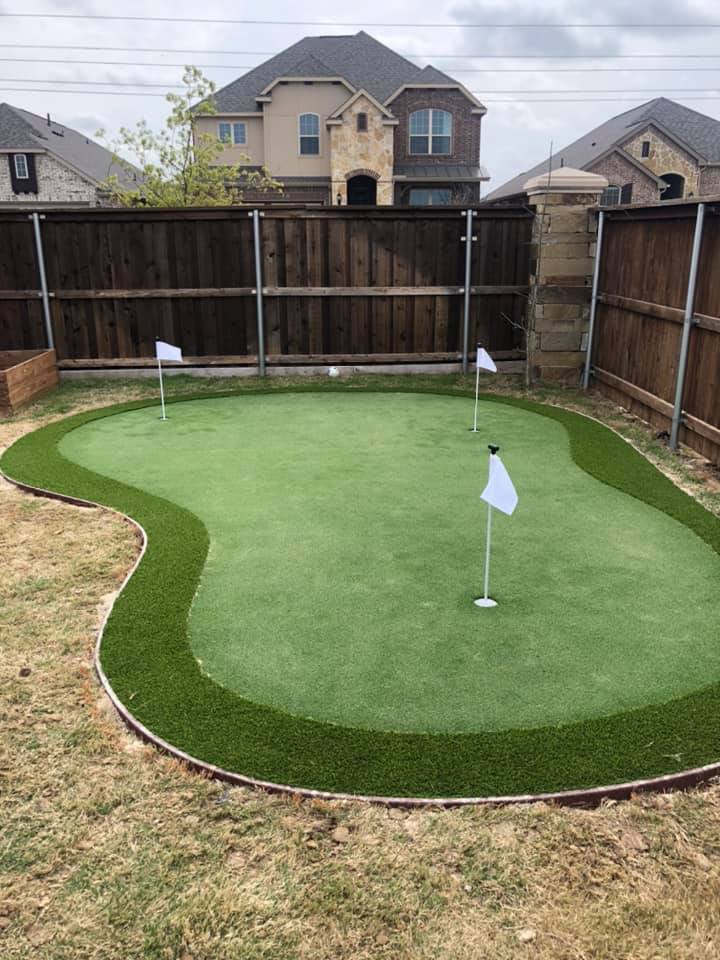 1. You Can Become A Golf Pro In Your Own Backyard.
You do not need to visit a golf course to develop your best game. Artificial grass putting greens are completely configurable to match the existing design of your backyard and create an uncanny resemblance to actual golf grass in both look and feel. The most critical characteristic of any backyard putting green design is consistency. You can enjoy all of the excellent qualities of golf in your backyard.
2. Utilize Your Backyard
Your golf green may be just what you need to go outside if your yard is not getting as much use as it could. Utilize your territory to create a little putt-putt course or a spot for outdoor activities. Depending on your design, it might be an enjoyable way to spend time with your children, friends, or family.
3. Costs of Maintenance Are Reduced
Artificial surfaces provide a variety of advantages, one of which is that they need minimal maintenance. Unlike natural putting greens, artificial putting greens do not need watering or maintenance. They only need sweeping or spraying every few months.
4. Environmentally Friendly
There are additional environmental benefits associated with minimal maintenance. Artificial grass putting greens use less water compared to natural grass putting greens. This is quite advantageous in terms of water conservation. Another environmental benefit of an artificial grass is that you will not have to spend hours upon hours lawning it with gas-powered equipment.
5. Increase Your Home's Value
A backyard putting green may help increase the value of your home if you ever consider selling. Consequently, it is an excellent investment for your golf game as well as your overall wealth.
Contact Us All American Turf Solutions
If you need artificial grass for your putting green, contact All American Turf Solutions. We sell and transport artificial grass. We are also distributors, so if you choose not to install it yourself, we can help you.