4 Advantages of Having Artificial Turf Around Your Pool
If you are thinking of enhancing the surrounding look of your pool area, there are very few possibilities that come close to artificial turf. Artificial grass around your pool area is a thing of beauty. It is safe, looks attractive, and lasts longer. Here are four advantages of having artificial turf around your pool.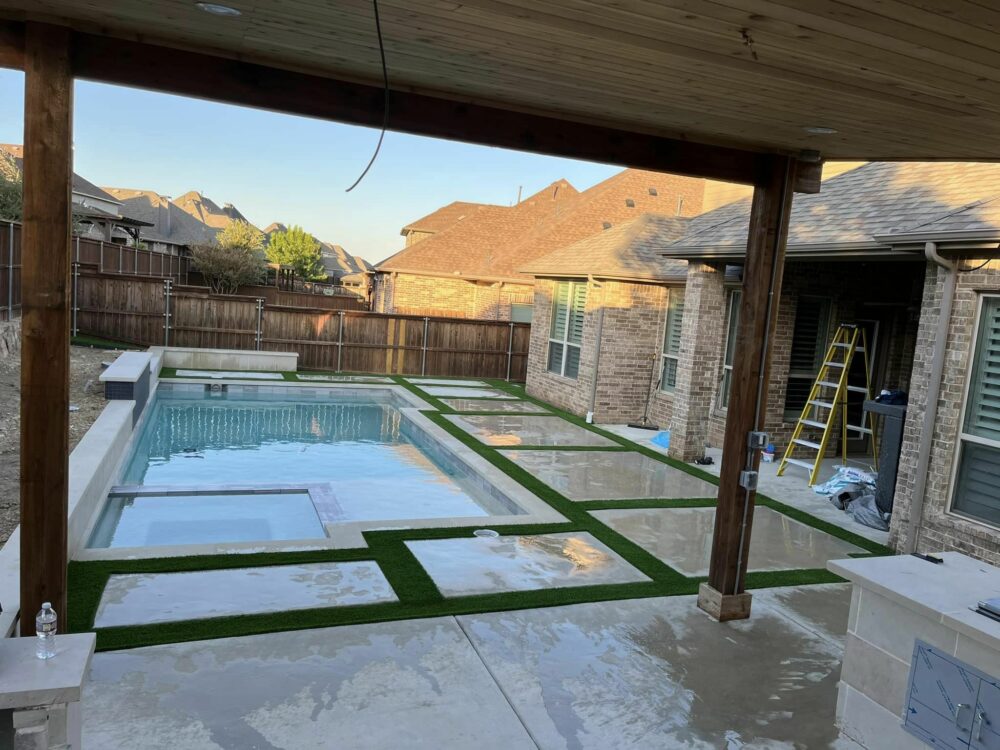 Safety
Artificial grass does not require the use of chemicals, fertilizers, or pesticides. This means that no chemicals will seep into the water, which is usually a regular occurrence when working with natural grass. Homeowners should not be concerned about their children or other family members tripping and getting hurt because artificial turf is non-slip. It quickly drains and never gets wet. If you do fall, the cushioning effect of the artificial grass will lessen the impact.
Good Drainage
Regarding your swimming pool, drainage is an important factor. Splashes of water are to be expected around your pool's perimeter. The surfaces' slipperiness is a constant worry. These can pose a serious slip risk, particularly if you have young children. The drainage on artificial grass is good. This is a result of the high permeability of the free-draining, perforated backing. So long as the soil is adequately prepared, drainage won't be an issue.
Durable & Low Maintenance
The lifespan of synthetic turf is at least 20 years, and it requires nearly no maintenance. Although fake grass is fairly low maintenance, it does occasionally need to be cleaned to keep it looking beautiful. Depending on the type of dirt or debris that has accumulated, this should only be done occasionally. Additionally, it is resilient enough to withstand heavy foot activity. It has UV-stable protection that shields it from UV exposure and maintains it vibrantly green all year long.
Affordable
Artificial turf is both affordable and useful as a pool surround. To reduce waste, it can easily be trimmed to size and assembled after installation.
To learn more about the benefits of artificial turf in your pool area, visit All American Turf Solution. We will be excited to show you ways artificial turf can benefit your home or business. Contact us (contact us) today to get an estimate.