6 Benefits Why Artificial Grass Out-Weighs Natural Grass
Enjoy your weekend free from watering, fertilizing, and mowing your yard with artificial grass. Apart from upgrading your lifestyle with this turf, you can get many other benefits outweigh natural grass. Here are several benefits of artificial grass that the team at All American Turf Solutions has outlined for you.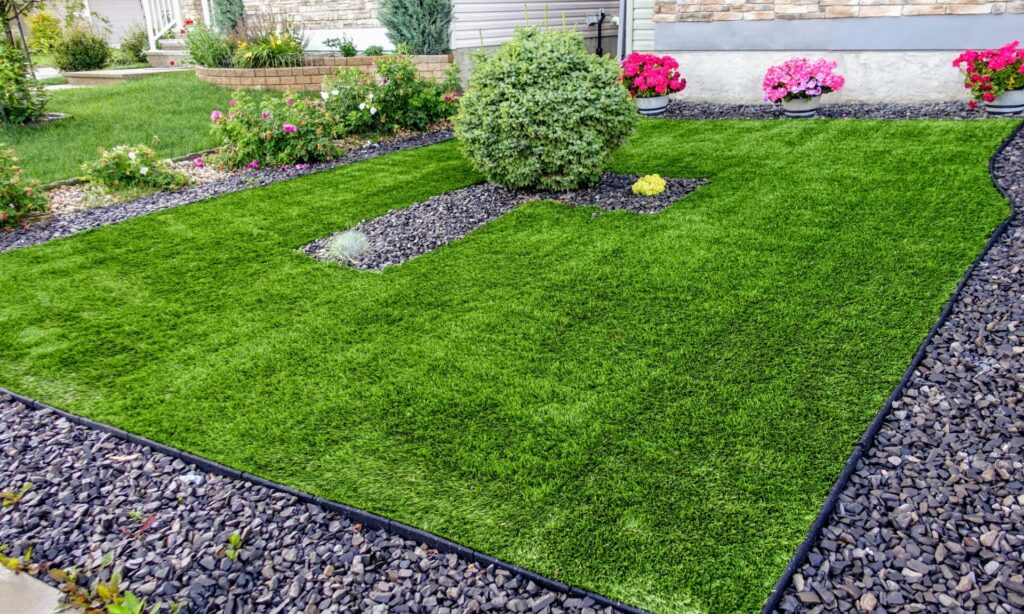 Doesn't Require Extra Maintenance – Artificial grass requires minimal maintenance. It doesn't need you to spend much lawn care time on it like natural grass. Instead, you can use that time for relaxation and family activities.
Eliminates Grooves and Valleys – Before installing artificial grass, our turf experts compact the area with crushed granite. They do this to eliminate the valleys and grow where water accumulation can occur. The experts also add tiny irrigation channels to drain excess water and prevent water areas from pooling.
Artificial grass Don't Create Stains – Unlike natural grass, artificial turf doesn't create grass or mud stains on clothes and shoes. When your children slide across natural grass, their clothes get brown or long green streaks that are very hard to wash off.
Doesn't Create Bare Spots – The high volume of foot traffic on natural grass creates pathways, bare spots, or ruts. As for artificial grass, it's resilient to constant pressure no matter the foot traffic. Its turf blades can rebound and remain upright while its fillers are in place.
Artificial Grass Creates Enough Shade – In shaded areas, natural grass quickly fades and dies. But for, artificial turf doesn't require direct sunlight. Synthetic grass maintains its size and color without water and sunlight.
It's Resistant to Drought – Artificial grass only requires water when rinsed because of build-up dust and odors. Otherwise, it doesn't need water, and it's an ideal choice for many people during drought conditions.
We're Here to Help!
Now that you clearly understand the advantages of artificial turf, All American Turf Solutions has a team of experts who can offer you an invaluable experience. They can create a perfect landscape in your home or business. Contact us today if you want our artificial grass products and services in Dallas/Fort Worth. We can also help you get a free quote.