Turf can be a great solution for maintaining a beautiful-looking yard, but did you know that it is a great option for pets as well? There are several benefits to installing an artificial lawn for your pets. Here are three reasons to consider installing turf in your yard that can benefit you and your pet.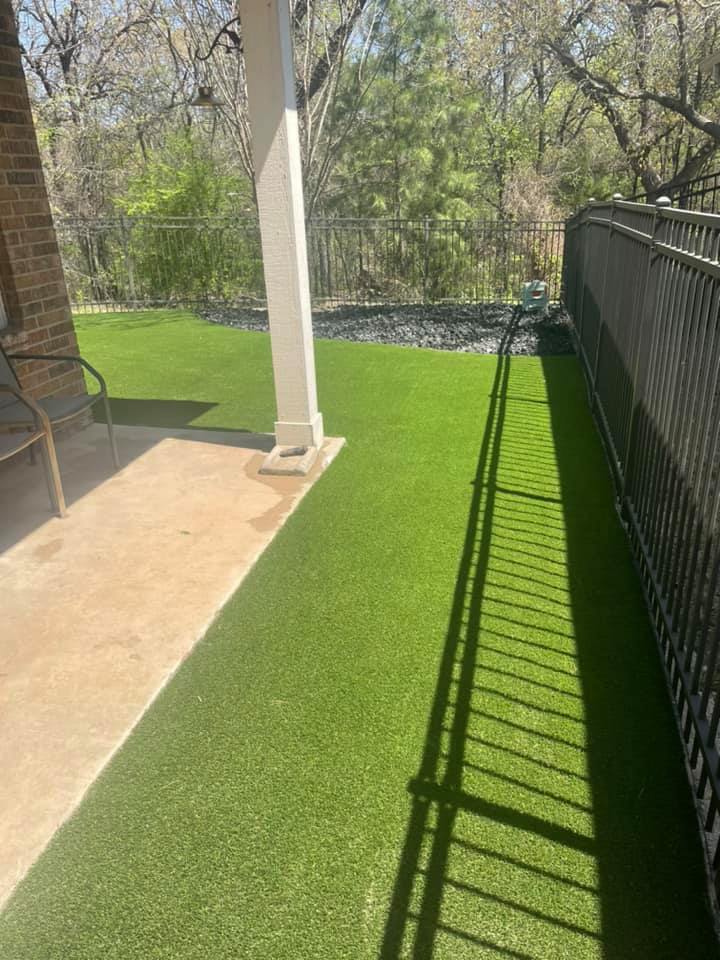 1. Easy to Clean
Artificial turf is well-draining and easy to clean. Liquid waste can be washed away with a hose or rain. Solid pet waste can be easily picked up and any that's leftover can be easily washed away. The turf's low maintenance qualities make keeping it looking clean effortless. No more dead patches of grass caused by pet urine, artificial grass stays green and vivid no matter what.
2. Safe for Pets
Artificial turf material is safe for both pets and people, making it a great option for your yard. Turf has the added benefit of deterring pests, preventing your pet from bringing them inside your house. Using turf also eliminates the need for fertilizers, pesticides, and weed killers, ensuring your yard is always pet safe.
3. No Digging
An artificial lawn is extremely durable and will not show signs of wear and tear from foot or paw traffic. Turf can also deter your pets from digging in your lawn, preventing unsightly mud and holes in your yard. It is easy to keep your lawn intact with artificial turf.
If you're considering installing artificial turf on your lawn, you need an expert you can trust. At All American Turf Solutions, we design and install artificial turf surfaces for playgrounds, pet relief areas, high-traffic courtyards, shaded outdoor living areas, pool-adjacent lawns, outdoor dining areas, putting greens, sports fields, and more. Contact us today to get an estimate for your yard and see what our experts can do for you.