Beautify Your Outdoor Living Space With Artificial Turf
Keeping your grass green can be a challenge for Dallas/Fort Worth area residents. Hot summers, harsh winters and seemingly endless rainy seasons can take a toll on your grassy areas. While upkeep can be expensive and frustrating, you still have a vision for your outdoor living area that includes a luxurious green lawn. You can still have that lawn with artificial turf.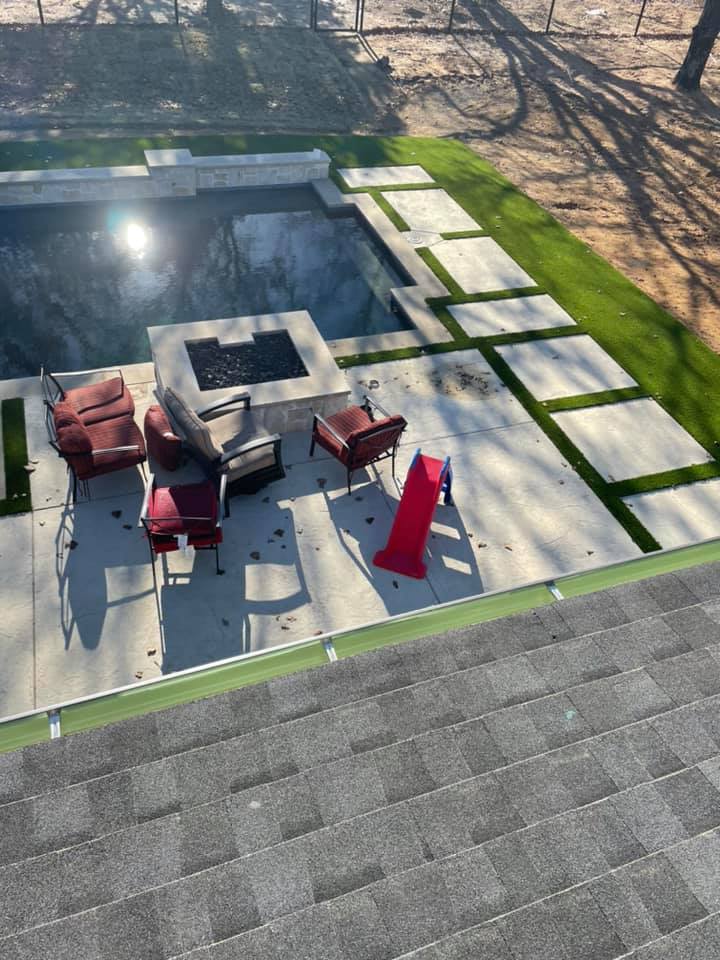 Maintenance-Free Luxury
Choosing artificial turf for your outdoor living space is not only beautiful, but it is also maintenance-free. Adding an outdoor living space can add value to your home. The addition of turf makes it a space you want to spend time in.
When you incorporate turf into your design, you can also enjoy:
No more mowing
No more watering the lawn
Luxurious comfort beneath your feet
A beautiful lawn year-round.
Hypoallergenic
Millions of people are allergic to grass. Many of them are not even aware of their allergy. Turf does not contain the many allergens found in grass. It can even be enhanced with antimicrobial infill material to further protect you.
Customized Design
Each area that you choose for turf will be to your exact specifications. Using AutoCAD software, one of our All American Turf Solutions designers will sit down with you and create a rendering of what your final product will look like. They will explain the many turf options available to you. You will not have to make a decision until the plan is exactly how you envision your space.
If your outdoor space includes a pool or spa, imagine how it will feel to exit the cool water onto a perfect carpet of soft turf as opposed to hot cement. Your children can run and play safely. Picture yourself relaxing with friends and family on the turf space.
Time for Turf
If you are ready to find out more about the many turf options available, contact us today to learn more about your available options. It is a decision that you will not regret.