5 Impressive Advantages of Laying Turf in Your Backyard
Synthetic turf has come a long way since its early years. Quality turf with an equally well-made underlayment can provide both superior comfort and outstanding aesthetics. Using turf in your landscaping plan is an excellent way to save money and time, while still getting the look and level of functionality you want. If you're still not convinced, read on to discover five impressive advantages of laying turf in your backyard.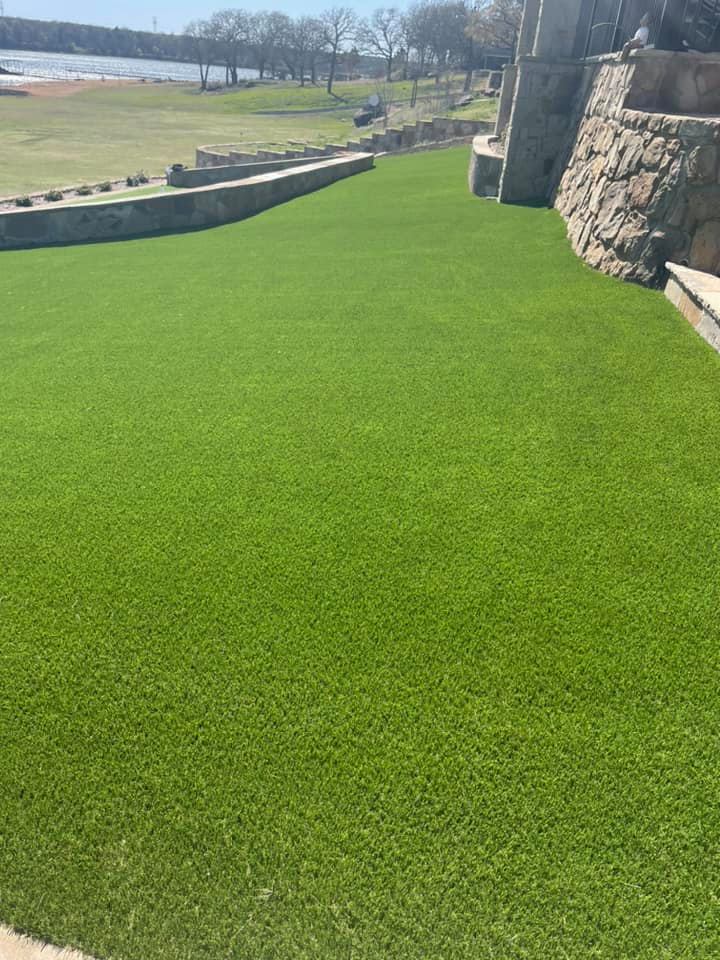 1. Sidestep Lawn Maintenance and the Costs of Professional Mowing and Edging Services
Not only does synthetic turf convincingly mimic the look of a gorgeous, living lawn, but it also maintains a perfectly cut and edged look all year long. You won't have to spend your weekends pushing your mower around, and you won't have to pay someone else to do it for you. Best of all, when synthetic turf needs cleaning, you can simply give it a quick hose-down.
2. Limit Your Water Use
Keeping a lawn lush and green requires considerable water. Limiting your water use by installing low-maintenance landscaping features is an easy way to do something good for the environment. Your water bill will always stay at a manageable level, and your grass will look good all of the time. There are even options in artificial grass that have been made from recycled materials. These are perfect for consumers who want to limit their environmental impact as much as possible.
3. Let Your Kids and Pets Frolic Outside Without Fear of Damaged Grass
At All American Turf Solutions, we've got options in artificial grass that are perfect for busy households and households with pets. You don't have to worry about your rambunctious dog leaving dry, discolored patches in your yard. Your kids can run and play on the grass without bending blades, creating bare spots, or causing other aesthetic damage.
4.  Enjoy Year-Round Beauty
Artificial turf looks great in all weather conditions. Whether the temperature plummets or soars, your entire backyard will stay ready for personal use and entertaining. In fact, even shaded areas where grass and other foliage typically struggle will have the same healthy, vibrant color as the remainder of the lawn.
5. Avoid Pesticides and Fertilizers
It can take a lot of chemicals to keep a lawn healthy and looking good. Not only are many of these applications bad for the natural environment, but they can also be harmful to small children, pets, and everyone else. Artificial grass doesn't require these applications. In fact, given that it doesn't require watering and it isn't actually alive, it can also be an effective application for properties where certain forms of ongoing pest control are essential.
Installing synthetic turf is a decision that's guaranteed to pay for itself. With our synthetic grass, you'll get excellent dust control, optimum levels of usability, and lasting aesthetic appeal. Get in touch with us today to find out more about our synthetic turf, and to find the perfect design plan for your backyard.