5 reasons why Parents Love Synthetic Grass for Kids' Play Areas
It's no secret that kids love to play outside, but natural grass can be challenging to maintain. It needs regular watering and mowing, plus you have to be vigilant about things like mud and insects. Synthetic grass is the perfect solution for parents who want their children to have the freedom of playing outside without having to worry about maintenance or safety issues. Here are five great reasons why we love synthetic grass for kids' play areas: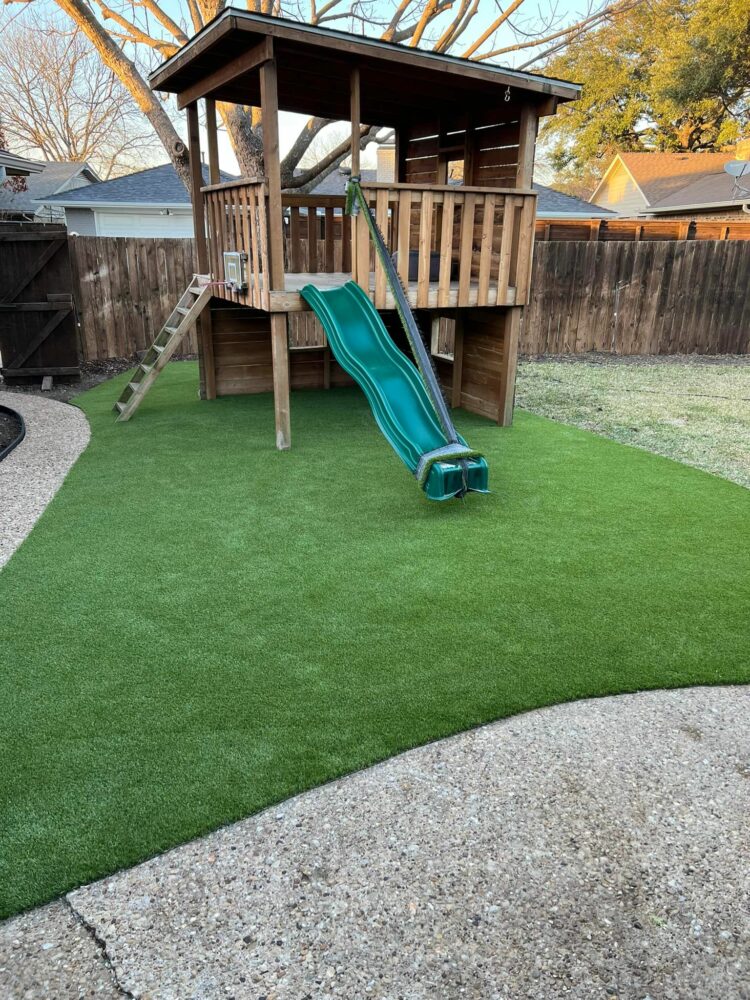 Play Areas Look Amazing All Year
With synthetic grass, you don't have to worry about keeping the grass looking good all year round! No more raking, no more watering, no more mowing. Your child will love the feeling of playing on soft turf with their friends instead of hard dirt or concrete. And parents love how easy it is to maintain their child's play area. No mowing? Yes, please!
No More Muddy Kids!
Kids love to roll around in the mud, but parents hate when their children come home from school filthy and covered in dirt. With synthetic grass for playgrounds, your kid can run around all day without worrying about getting her clothes dirty or stained. It's also easy to spray them off with a hose if they get too wet or dusty on cool days (and there are so many of those during springtime!). No more muddy clothes!
A Smooth Surface that's Safe for Children
Sharp edges and uneven ground can be uncomfortable to walk on, especially if you're wearing shoes. Synthetic grass is a soft material that feels like natural grass but has a consistent surface beneath it. This provides a comfortable play space where children can run around freely without worrying about getting hurt or falling over.
Easier Maintenance than Natural Grass
Natural grass lawns require a lot of maintenance. It must be mowed, watered, fertilized, and even treated for weeds. If you have young children, you do not want them to be exposed to these chemicals either.
Also, when it rains, natural grass becomes muddy, which can be dangerous to your child's health, as well as give them messy clothes that need cleaning all the time, which is a nightmare!
Synthetic turf offers many benefits over traditional lawns because it requires little upkeep beyond occasional sweeping or vacuuming.
Looks Great in Any Garden
The last thing you want is for your garden to be an eyesore, especially if it's a space for kids to play in. Kids' play areas are full of color and imagination, but they can also be pretty messy! Synthetic grass is a perfect choice because it looks great regardless of weather or season.
Synthetic grass has been designed to withstand all kinds of weather—from scorching heat waves to heavy rain and snowfall—without fading or disintegrating as natural grass would.
Conclusion
Synthetic grass is an excellent choice for a kids' play area because it is durable and easy to maintain. It also looks great all year round, so you can enjoy your garden even when it snows! Contact us at All American Turf Solutions to get yours.