The Advantages of Playground Artificial Turf
Playing on a playground is the best way to spend time outdoors with children. Well-designed playgrounds may keep youngsters entertained for hours. Playground surfaces that provide safety and enjoyment are essential when creating one for a public space, whether a school or your backyard.
When it comes to design, artificial playground turf is the obvious choice because of its many advantages for both parents and children. Here are the top four advantages of installing turf.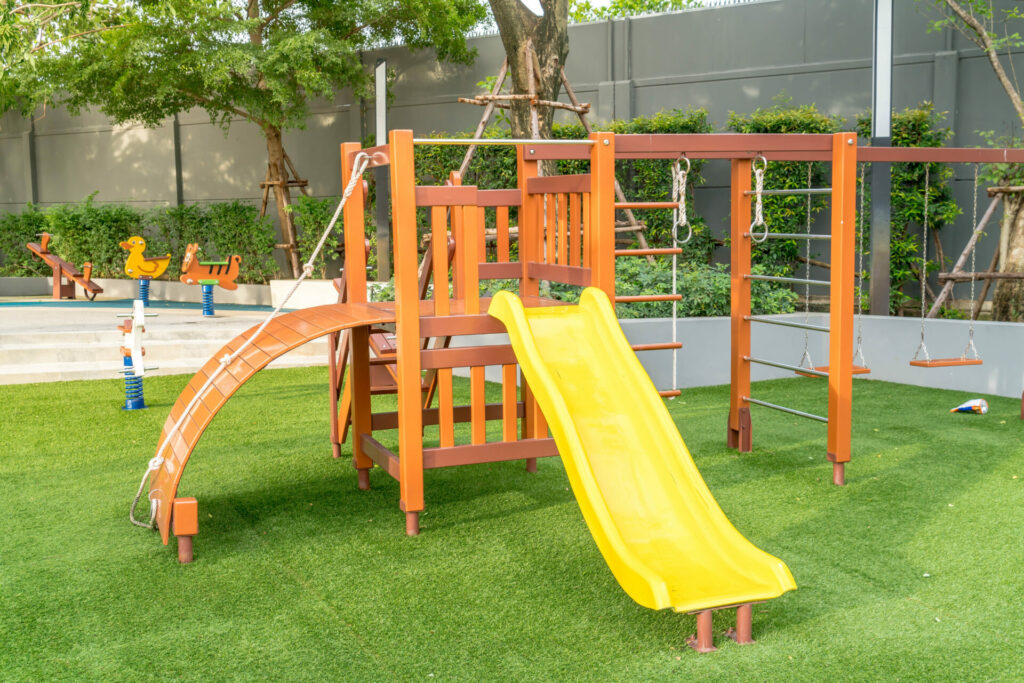 Security and Pleasure Are Enhanced
Because synthetic turf has a softer surface than natural grass, it is more forgiving when a child stumbles or falls on it. Playground artificial turf reduces the likelihood of damage, allowing parents to relax and take pleasure in their children's delight rather than worrying about their children's safety.
Minimal Maintenance
Maintaining an immaculate grassy backyard play area may need many work hours every week. Children's ankles are worse by tall grass, serving as a mosquito breeding ground. A good start is mowing the lawn, but there is also the issue of creeping on playhouses and swing sets.
Playground artificial turf needs less time to maintain since it doesn't require watering or trimming. On a regular basis, the antimicrobial grass requires a little washing and a spot inspection for particles.
Extremely Durable
Due to its increased face weight, turf is more durable than natural grass. Therefore, if anything does need to be corrected, you won't have to spend money on a completely new playground. This is cost-effective and very useful for businesses of all kinds when the time comes to replace the grass.
Allergic Reactions Are Less Common.
It has been reported that natural grass has aggravated the allergies of certain youngsters. Playground artificial turf may aid in the reduction of allergens in play areas.
Now is the perfect time to arrange a design consultation for a new playground for your children this year. This is a great opportunity to learn more about playground turf. Please schedule a consultation with All American Turf Solutions right now!