Design the Ultimate Backyard Putting Green
Are you an avid golfer looking to practice your putting skills in the comfort of your own backyard? Look no further! All American Turf Solutions is here to help you design the best putting green to suit your needs. In this blog, we will discuss the key factors to consider when designing your backyard putting green, ensuring that you have the perfect setup to improve your short game.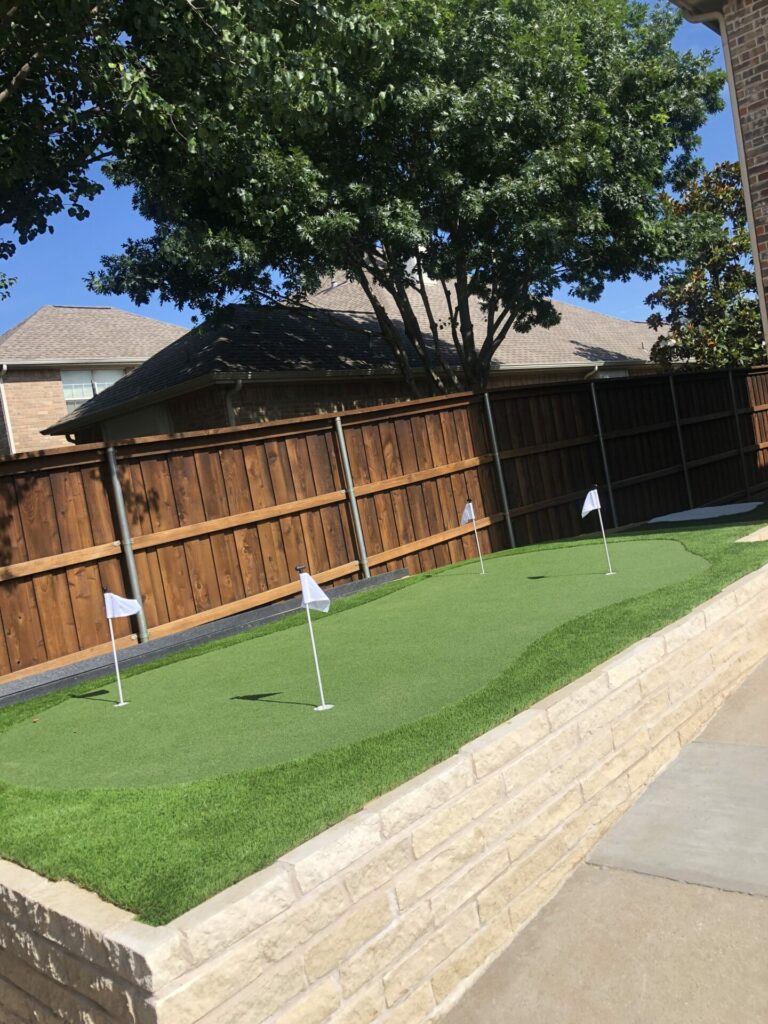 Assess Your Space:

Before you start designing your putting green, it's important to assess the available space in your backyard. Consider the size, shape, and topography of the area, as well as any obstacles, such as trees or structures, that might impact your design. By understanding your space limitations, you'll be able to create a putting green that fits seamlessly into your backyard.
Choose the Right Surface:

The surface you choose for your putting green will play a critical role in its performance and maintenance requirements. All American Turf Solutions offers a range of high-quality synthetic turf options designed specifically for putting greens. These surfaces offer a consistent and realistic feel while requiring minimal maintenance, making them an ideal choice for your backyard.
Customize Your Green's Design:

One of the best parts of designing a backyard putting green is the ability to customize it to your preferences. Think about incorporating features such as multiple holes, varying elevations, and undulations to create a challenging and engaging practice environment. You can also add fringe and rough areas to simulate real golf course conditions and enhance your practice experience.
Consider Drainage and Irrigation:

Proper drainage and irrigation are essential components of a well-functioning putting green. All American Turf Solutions can help you design a system that efficiently manages water, ensuring your green stays in top condition and is ready for use, even after heavy rain.
Plan for Maintenance:

While synthetic turf putting greens require less maintenance than natural grass, it's still essential to establish a routine to keep your green in optimal condition. Regularly remove debris, brush the turf fibers, and address any repair needs to ensure your putting green stays in prime shape for years to come.
Consult with the Experts:

Designing the perfect backyard putting green can be a complex task, so it's crucial to consult with experts like All American Turf Solutions. Our team will guide you through the design process, recommend the best materials, and ensure that your putting green meets your specific needs and preferences.

A backyard putting green is a fantastic addition for any golf enthusiast looking to improve their short game. By carefully considering factors like space, surface, design, drainage, and maintenance, you can create a personalized, high-quality putting green that enhances your golfing experience. Trust All American Turf Solutions to bring your backyard putting green dreams to life! Contact us today!