Improve Your Short Game With Artificial Grass Putting Greens
There are countless ways to landscape your outdoor areas. However, none are as exciting and rewarding as artificial grass putting greens. At All American Turf, we install systems that are just as good-looking as they are functional. Whether you want to improve your short game, spend more time with your family, or have more ways to entertain your guests, we've got you covered. Both seasoned golf players and newbies love these eye-catching and incredibly well-made features.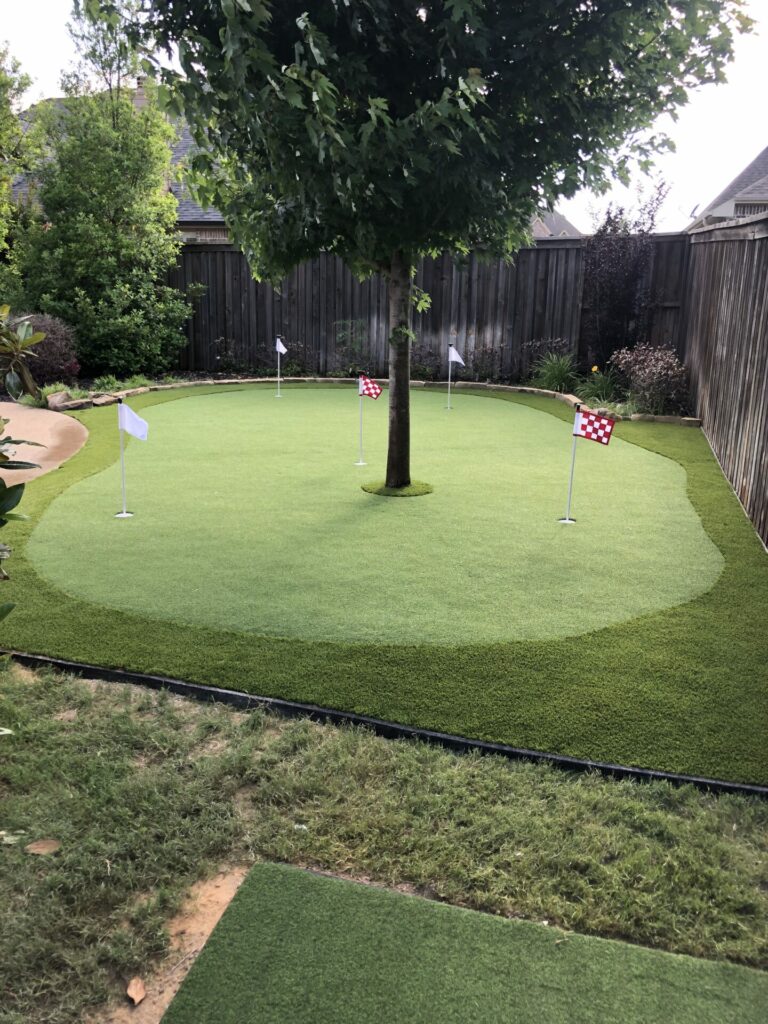 Create a Low-Maintenance, Eco-Friendly Space That Adds Value to Your Home
Traditional sod putting greens are rarely sustainable. It takes a lot of water, effort, and spending to keep these features looking good and in a usable condition. With artificial grass putting greens, you'll effectively sidestep the need for ongoing maintenance. These systems don't have to be mowed, watered, edged, or treated with herbicides or pesticides. They offer natural weed control, prevent soil erosion, and they won't impact your water bill. Your yard will always remain lush, vibrant, and green, even during unnaturally hot, dry seasons.
Artificial putting greens are durable, long-lasting fixtures that residents can enjoy for many years. They boost the marketability of residential properties while raising their value. Thus, having them installed is an excellent way to limit your impact on the natural environment and increase the value of your home.
Enjoy Short Putting Sessions That Rapidly Build Your Skills
With artificial grass putting greens, there's no need to travel to a local club or haul around your gear every time you want to practice. You can pop outdoors for a quick session any time you want. Imagine being able to end stressful workdays with a club in your hand just outside your own abode. Our putting green systems are aesthetically beautiful and designed to provide the right measure of challenge for the individual. You can enjoy a clear practice area and a few chipping areas to further hone your skills.
Get the Entire Family Involved
Once your artificial putting greens are installed, you can share your love of golf with everyone in the family. The next time you host a barbecue, luncheon, or dinner party, you'll also have an amazing activity for your guests. Just because consumers grow older, this doesn't mean that they stop loving to play outdoors. Adults, teens, and small kids won't need encouragement to get outside and get active when you have your very own putting green.
Experienced golf players may have very specific ideas about what they want from their artificial grass putting greens. We provide CAD drawings that will allow you to visualize your putting green installation clearly, long before it's in place. We can help you refine your design visions for optimum feasibility and economy, and we can optimize the use of your outdoor space. These features are great for landscaping all of a yard or a small portion of it. We can seamlessly blend your putting green in with other exterior elements, and while ensuring that you get the level of challenge and functionality you want. If you're ready to improve your short game and boost your home's value and curbside appeal, get in touch with All American Turf today!