The Top 3 Reasons to Use Turf Instead of Grass
Throughout the years lawns in DFW have taken an absolute beating. Whether it is the heat of summer, the harsh cold of winter, or the endless rain in the spring. If you live in DFW, you too will understand the pain. That is why we recommend an artificial turf lawn. Here are the 3 biggest reasons that it has surpasses expectations: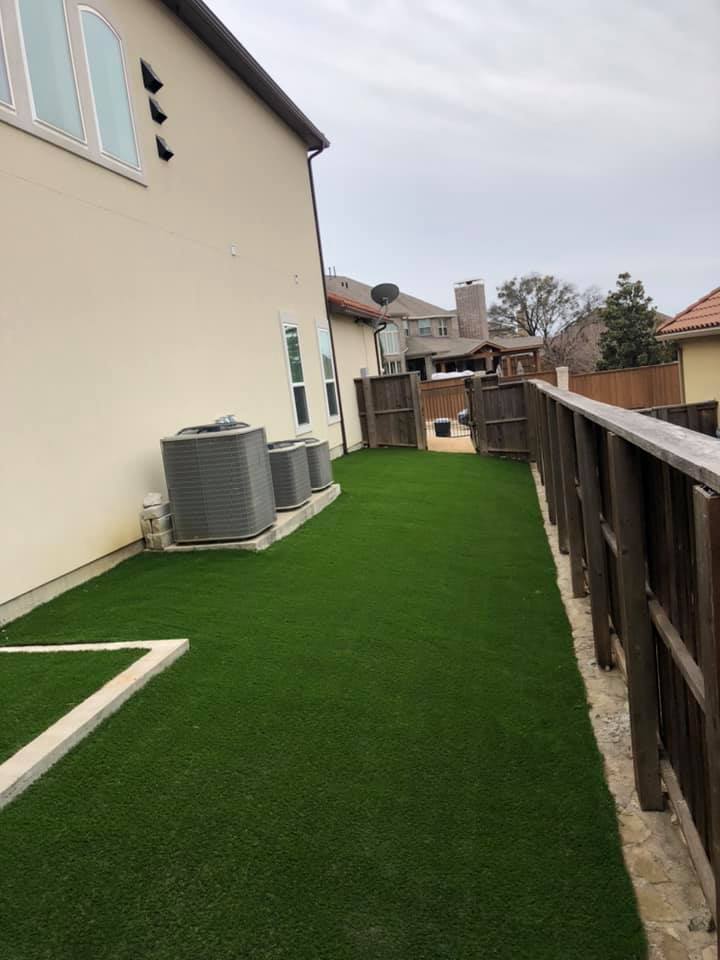 1. You Don't Have to Water it
It is such a hassle to go outside in the summer and have to water your lawn with a hose or keep up with an irrigation system. Not only that, but since we are constantly going through a drought, you can only water your lawn at certain times. Worst of all, even if always remember to water your lawn at the appropriate times the grass can still die in the heat. With turf, you never have to worry about watering the lawn. It will look great all year.
2. You Don't Have to Mow Anymore
Is there anything worse than getting up on one of your days off and going out into the heat to mow the lawn? Maybe you avoid this problem by paying a company to mow your lawn for you. But that will cost you $20 to 30 dollars per mow on average. It will save you tons of time and/or money to switch to turf, and you can forget about having to mow ever again!
3. No More Allergies
Believe it or not, grass allergies are quite common. Many of us do not even know we have it. By going with turf, it will never be an issue that you have to worry about again.
These are just some of the reasons we recommend turf for homeowners, but turf has several applications that aren't just residential! If you want to cut maintenance costs for your business, turf is a great alternative to grass. This goes for commercial buildings, football fields, golf courses, or anywhere else you might have grass. Turf looks better, and just as importantly it can save you money in the long run. If you are interested in getting turf installed contact us! We can answer any questions you may have, and we can help find the solution that works best for you!